It is always difficult to find roommates with whom you will be compatible.
After an interview and a questionnaire, we study your profile and your expectations and introduce you to roommates who seem to fit you the best.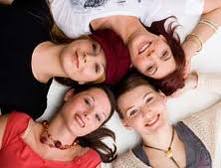 toulouse-colocation.com puts you in direct contact with your future roommates.
Every newcomer has the opportunity to meet the roommate(s) already in the flat.
Wherever possible, your future roommates will ask you to visit the apartment and your future room.
That's it! You already know them…
By choosing toulouse-colocation.com, you will stay in comfortable apartments and live in a friendly atmosphere, with people carefully selected.